Corporate security? Or IQ test?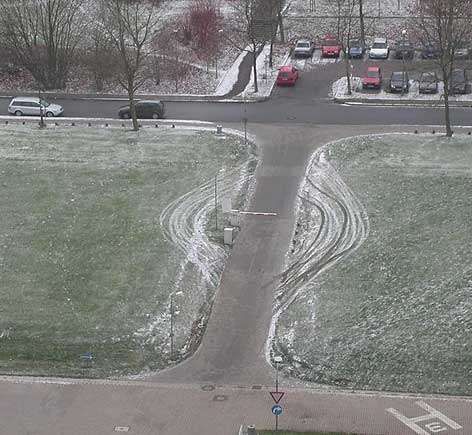 Image downloaded from Jeremy Wilson's site, to whom it presumably belongs [via Bruce Schneier's February CRYPTO-GRAM, where it's captioned: "A great photo that illustrates the "weakest link" principle"].
Justice (Civil Liberties, so-called Intellectual Property, Privacy & Secrecy); Politics & Government (International, National, State, Local); Humor (Irony & the Funny or Unusual); Science & Technology (Astronomy, Computers, the Internet, e-Voting, Crypto, Physics & Space); Communication (Books, Film, Media, Music & the English Language); Economics (Corporatism & Consumerism); and Items of Purely Personal Note (including Genealogy, Photography, Religion & Spirituality).